I recently saw Elaine's recipe over at
Sunny Simple Life
for Pizza Dough and gave it a whirl this morning for our Saturday Lunch/Brunch/Dinner. It was delish! The crust baked out evenly and was very soft~ just the way I like it. I was able to get two large pizzas and used two 13 by 9 cookie sheets.
For the sauce I mixed up 2 cans of tomato sauce and added some Italian Seasoning, Onion Powder and Garlic Powder and mixed it up in a bowl.
I also rolled up a pound of Jimmy Dean Sausage into balls and baked it until it was done and used that for a topping. I found a WONDERFUL deal on cheese and tried using farmer's cheese since it was what I had and it had a great flavor. I baked at 400 degrees till it was golden on the bottom side of pizza crust which was about 10 to 15 minutes
I think I've gotten used to the lure of convenient food and become accustomed to the 'flavor' of chain store pizzas and convenience foods. Even though most Pizzas are assembled and baked at the store, the dough is rarely made fresh on the premises. The dough on my homeade pizza was great.
For the cost analysis it was definitely cheaper than going out and buying pizza. Little Caesar's- which is the cheapest of all pizza places~ has an ongoing $5 hot and ready pizza special but my recipe made double as much.
2.50 for the pound of sausage
2.50 for the pound of cheese
.60ish cents for the tomato sauce
.33 cents for theYeast
Flour
sugar and salt~ a few pennies
This is definitely a keeper! I'd lost my recipe for pizza dough many years ago and I prefer this one much better. Nom Nom~
400 degrees for 10 minutes.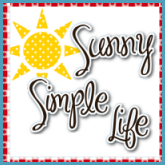 The Thrifty Home~ Penny Pinching Party